Wholesale Ultra-fine Corduroy Fabric
Views:1 Author:Site Editor Publish Time: 2019-09-11 Origin:Site
Ultra-fine corduroy is a kind of corduroy fabric that is measured on the surface of the corduroy fabric in the width direction and has more than 19 wales within one inch. The characteristics of the ultra-fine corduroy are: the pile is very thin and the pile is extremely short. In addition, the number of warp yarns used is very high, so the fabric is very thin. If it is dyed into various popular colors or printed in the dyeing and finishing process , it will be the ideal fabric for making summer outerwear and spring and autumn underwear.
These are part of our products, we have over forty years' experience in designing and customizing according to your request.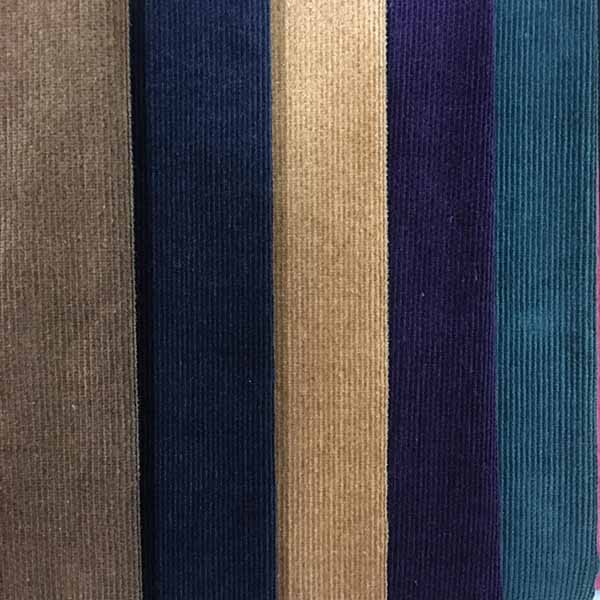 FAQ:
1. Are you a trading or manufacturing company?
RuiLong is our trading company,we have manufacturing company as well.
2. What kind of fabric do you have?
Regular Cotton fabric and some technological ones like cool dry,easy warm and recycle poly.
3. How can I get a sample to confirm quality?
Pls provide the exact details to us,we will source accordingly,by the way,we support customized development,too.
4. How can I get quotation for the fabric?
Pls provide the exact details or send us the original swatch to analyse,then we'll quote accordingly,free sample can be provided if you need.
5. Do you have after-sale service?
Of course we do,we offer good after-sale service and are willing to help solve problems.
our company as a corduroy Fabric manufacturer ,if you need that pls contact us.