Disposable Protective Mask for Virus Protection
Views:2 Author:Site Editor Publish Time: 2020-04-20 Origin:Site
Bule Disposable Non-woven 3ply Woven Face Mask Earloop for Virus Protection
-Non woven face mask is made of spunbonded non woven fabric and meltblown non woven fabric.
-It can be used in protect face from the dust,water and bacteria.
-Conforms to international standard.
-Low breathing resistance with high filtration efficiency.
-With multi-layered non-poisonous, non-allergic, non-stimulating materials.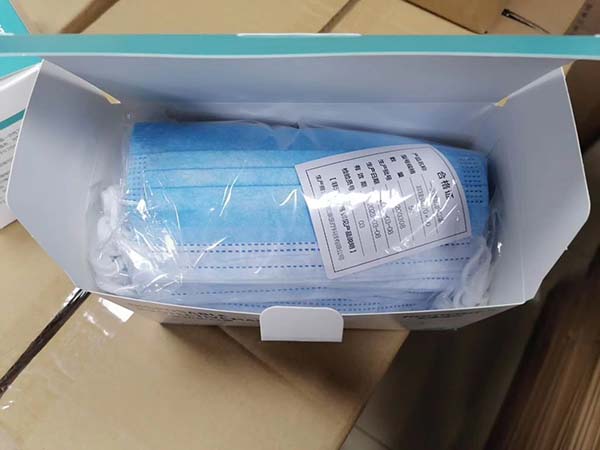 FAQ:
Q: Do you have face mask in stock?
A: Yes
Q: Can I place a face mask order now?
A: Yes, you can.
Q: Do you have any certificates?
A: We've got CE, ISO13485 and some licenses for domestic market.
Q: Which kind of face mask can you supply? How about packing?
A: Our face masks are made of 100% new material, 3 ply non-woven, blue or white color.
You can check the packing details in the"Packaging & Shipping" part.
Q: Your price is too high, can I get a cheaper price?
A: To be honest, we also think the price is very very high now. It is easy to buy face mask with 0.014USD/pc before the virus breakout.But now mask production has been affected in China by the virus, the whole world is short of masks.
So, even you pay 1USD/pc, you can hardly find any suppliers in your local city, cause most of them
bought from China. Mask production capacity is limited, buyers are far beyond suppliers now. Besides, the raw material, packing box, shipping cost and labor cost all have being increasing since weeks ago.
Q: What's your payment term?A: 50% payment before production, 50% payment before shipping.
Q: What's your lead time?A: Depends on your quantity.
our company as a Disposable Protective Mask Supplier in china ,if you need that pls contact us.