Bule Disposable Non-woven 3ply Woven Face Mask Earloop
Views:5 Author:Site Editor Publish Time: 2020-04-07 Origin:Site
Bule Disposable Non-woven 3ply Woven Face Mask Earloop
-Non woven face mask is made of spunbonded non woven fabric and meltblown non woven fabric.
-It can be used in protect face from the dust,water and bacteria.
-Conforms to international standard.
-Low breathing resistance with high filtration efficiency.
-With multi-layered non-poisonous, non-allergic, non-stimulating materials.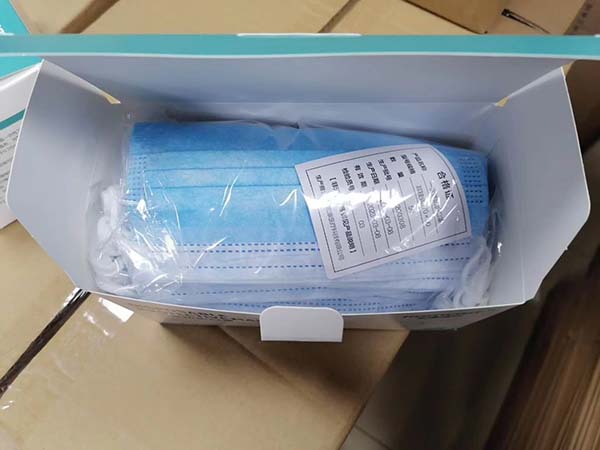 FAQ:
Q: Do you have face mask in stock?
A: Yes
Q: Can I place a face mask order now?
A: Yes, you can.
Q: Do you have any certificates?
A: We've got CE and some licenses for domestic market.
Q: Which kind of face mask can you supply? How about packing?
A: Our face masks are made of 100% new material, 3 ply non-woven, blue or white color. You can check the packing details in the "Packaging & Shipping" part.
Q: What's your MOQ and price?
A: MOQ is 200pcs, price depends on your order quantity .
our company as a Disposable Protective Mask Supplier in China ,if you need that pls contact us.