2020 quality hot selling 3 ply non woven anti virus KN95 mask
Views:3 Author:Site Editor Publish Time: 2020-03-30 Origin:Site
2020 quality hot selling 3 ply non woven anti virus KN95 mask Specification :
Safety Flat Folding Mask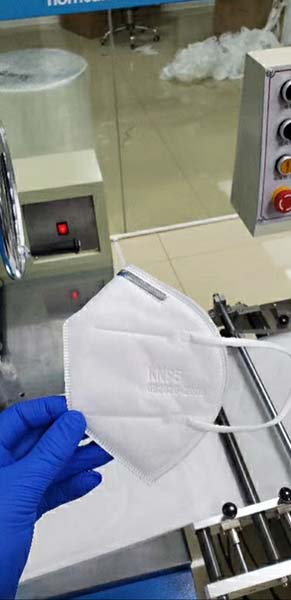 Product Specification
1, Material: Non woven PP
2, Size: 17.5×9.3cm, 17.5×9.5cm, as customers' requirement
3, Color: White, green, blue, pink, grey and so on. Other colors are also available.
4, Style: Elastic earloop or with ties on.
5, Layer: Usually 3ply, 2ply and 4ply are also available for different requirement
6, Nose bar: Single aluminum strip or double alminium strip
7, Economic, light, Non-irritating, Comfortable
Application:
This face mask is widely used in the environment of home cleaning, decoration, electronics factory, hardware grinding, wood processing, construction, cement, cotton, mining, stone processing, etc.
It can protec of relevant staff against airborne respiratory infectious diseases. It is applicable to protection of haze caused by PM2.5, dust and sand-dust. Reuseable sanitary care in an ordinary environment, or the barrier or protection of particles other than pathogenic microorganisms, such as pollen.
our company as a KN95 mask supplier in china ,if you need that pls contact us.